After a really rather damp day, the ida of going out for a social ride seemed a bit too much. However, the experience was very different. There's something about doing things in a group that makes fun and worthwhile, despite the potentially inclement weather. In fact the adversity may actually bring about more pleasure as you seek to beat it as a group.
The start point, as always, is from from
The Mill
by the river in the centre of town.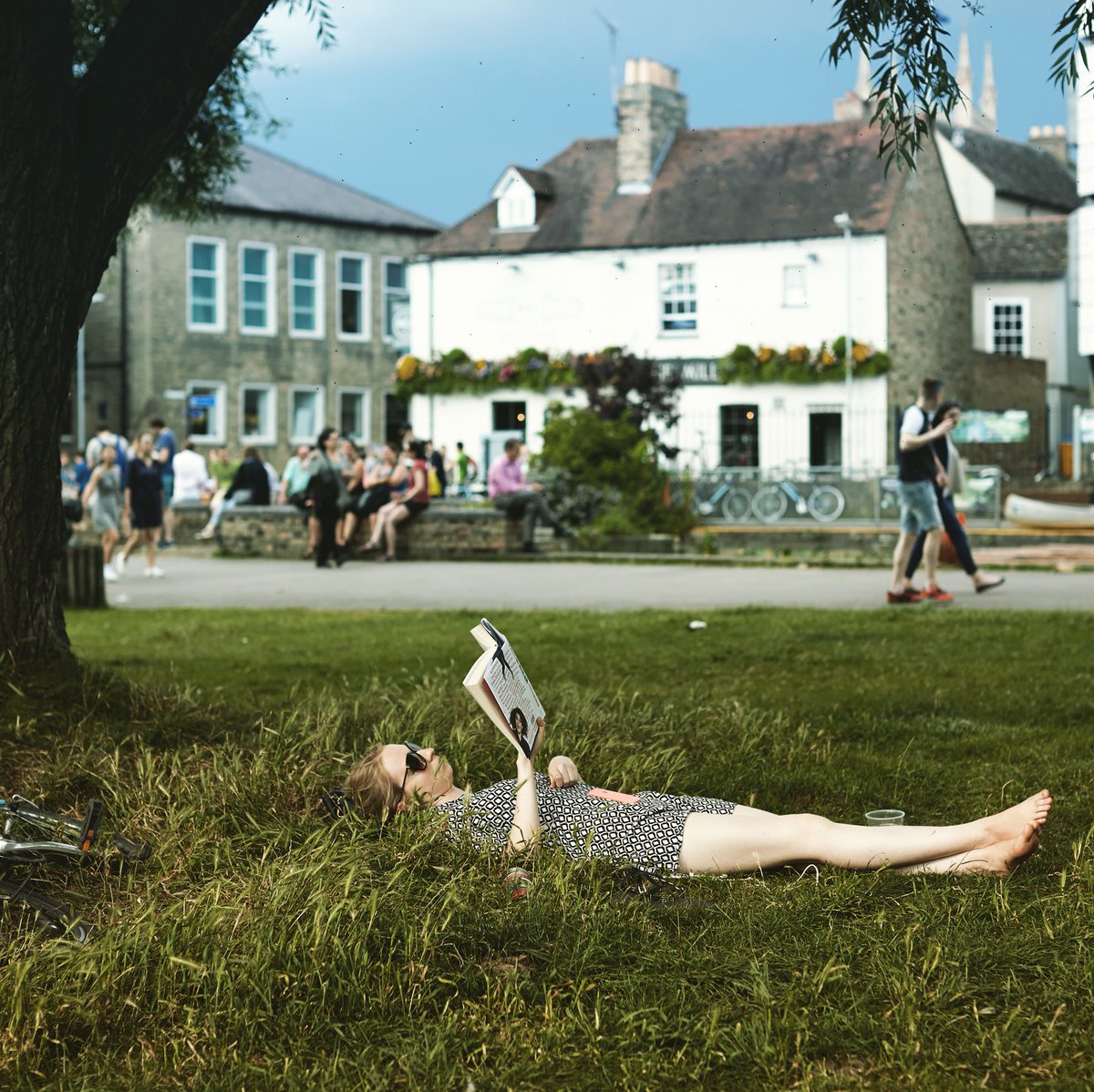 The Mill in Sunnier Times (from their twitter stream)
Here's the route.
Open Map Larger
.
Whilst we did meander around a lot of cycle infra around north east Cambridge, the primary aim was to look at the new cyclepaths on
Arbury Road
.
Plan for the new cyclepaths
And there are a few more photos of this bit of our ride
here
.
It was good to note the works at the end of the cyclepath, it's the
extension going ahead soon
.
And here's the video of the route. Look out, music! And inspired by the water all around us, a
little ditty
by
New Model Army
.
(Go HD see * below)
0:11 Starting from The Mill
0:30 Passing Kings College
0:44 By the river on Jesus Green
1:22 Green Dragon Bridge
1:33 Fen Road Cyclepath
1:41 Snack break on the Guided Busway
1:59 Getting to the Arbury Road Cyclepath
2:30 Returning to The Mill for a pint and a natter

A slightly sad part was coming back down Mere and Carlton Way, although it didn't spoil the evening mood generally. Several close passes as people driving risked (us) getting round us on a narrow road with oncoming traffic.
One particular fine example of driving was someone passing us close at high speed and parking up in a bus stop. Reviewing video frames against nearby street items and measuring on satellite images showed they were doing at least 37mph (in a 20mph limit).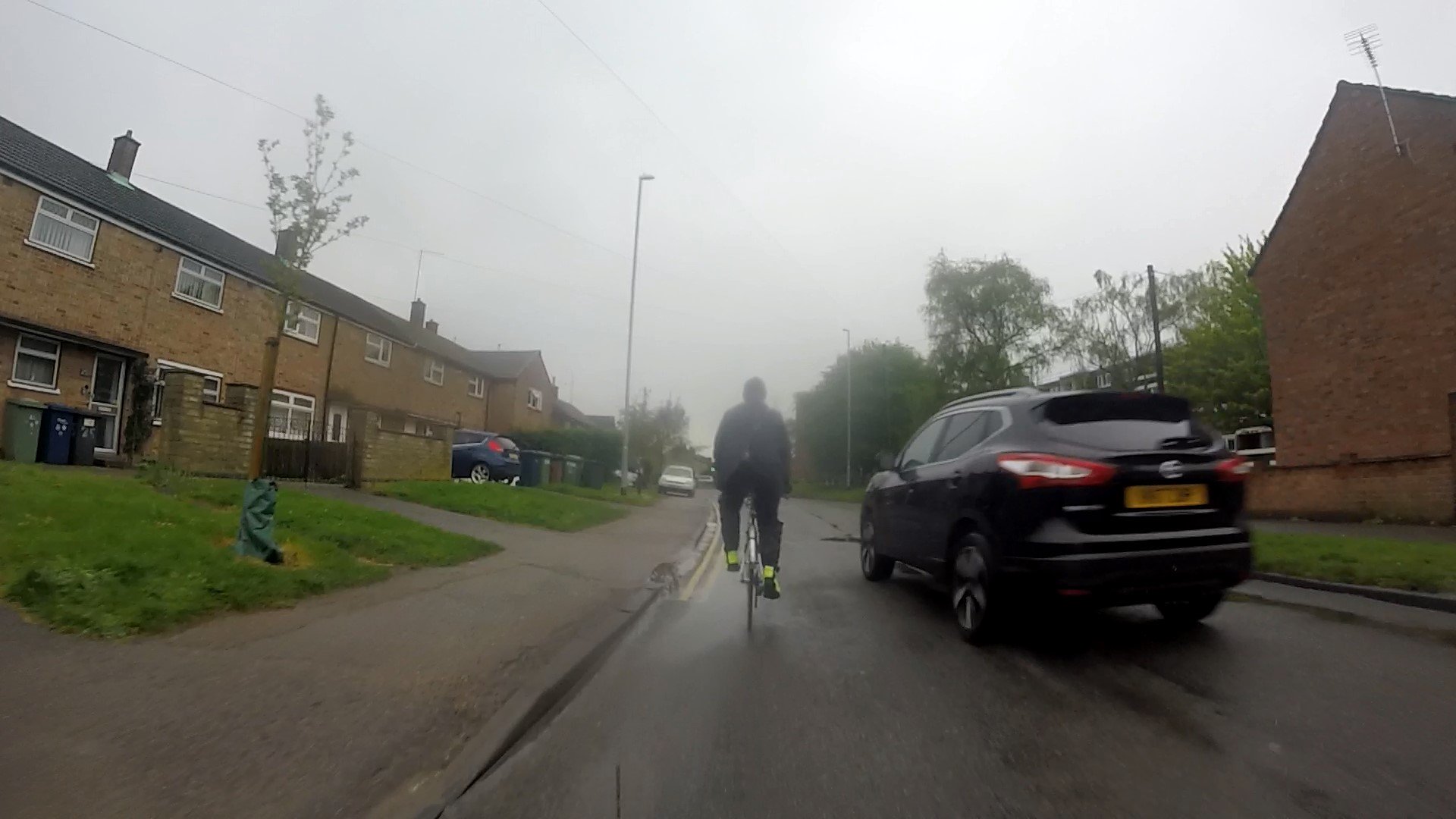 Large car being driven well over the speed limit
* How to go HD.